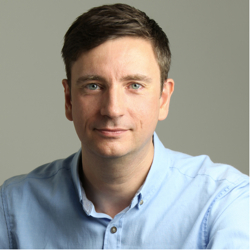 Hello.
I'm Jon Reed, a writer and digital media consultant.
I've worked in social media since its earliest days, and have helped thousands of people use it for marketing through my writing, teaching and consultancy. I previously worked in publishing for 10 years, including as publishing director for McGraw-Hill.
Through Reed Media I offer social media content, consultancy and training to publishers, charities and other organizations. Take a look at the top 10 social media services I offer.
My clients include Penguin Books, Pearson Education, HarperCollins, Oxford University Press, Cambridge University Press, Publishing Scotland, SAGE Publishing and the BIG Lottery Fund.
This may include training, social media audits, developing social media and content strategies, creating content and managing social media accounts. Content development includes images and video as well as links and updates, posted and managed across several social media platforms.
I also write and edit web content and blog posts for a wide range of business clients. As a professional writer, I can research and write content for multiple audiences – always with an eye on SEO and usability. I create clear, readable, well-structured copy, with keywords and calls to action as appropriate. Calls to action turn content into content marketing. It's what I call content with a purpose. As a former publisher, I'm also used to editing other people's content – and regularly do!
I am also the founder of Publishing Talk. This is an online learning resource for writers, with advice from bestselling authors, literary agents and industry experts. It has over 300,000 Twitter followers at @publishingtalk. Through Publishing Talk I aim to help new and emerging authors write, publish and market books. I ran a successful one-day writers' conference on How to Get Published at Foyles Bookshop in London in February 2019. We had over 60 delegates and a dozen speakers – a mix of bestselling authors, literary agents and publishers. I hope to run this again – but online.
I'm also running a programme of online masterclasses for authors, with guest speakers including bestselling authors, agents and publishers. The site is becoming a membership site in April 2021 – so you can now become a member of Publishing Talk too!
I'm an author myself: I wrote Get Up to Speed with Online Marketing (2e, Pearson Business, 2013). I write books, chapters, ebooks, resources, white papers, articles and blog posts – for clients as well as myself. I've also co-written a comedy-drama screenplay, have other screenwriting projects in development, and am represented by Curtis Brown.
I teach on the MA in Digital Media Management at Birkbeck, University of London, and hav also guest lectured on many other publishing, journalism and media courses, including at Birkbeck, Bath Spa, Brunel, City, Kingston and UCL. I have also run Guardian Masterclasses on social media marketing. I've run a lot of workshops and in-house training in digital and social media marketing – including an introduction to social media marketing, blogging with WordPress, writing for social media and pay-per-click marketing. I've also run a series of Guardian Masterclasses on social media marketing for authors.